Teresa Pope – Push To The Peak
In August one of our members, Teresa, joined with Mencap and climbed Snowdon to raise money for Sunday Circle & Mencap. Here is a short film of her challenge 😊
15th May – Caribbean night!
Phil, his mum & sister cooked the most amazing Caribbean meal 😋 Thank you so much
8th & 22nd May – African drumming
First Aid Training
We had a brilliant first aid session. We learnt how to help someone who had collapsed, someone who had had a fit and someone who was choking. Well done everyone who took part 🩺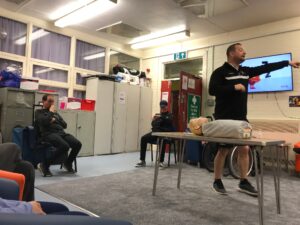 40th Anniversary Party 🎉
We had a huge party to celebrate our 40th anniversary on Sunday 12th December in the MotorPoint Arena. Massive thanks go to all the staff at MotorPoint, the DJ, Angela, Josh and of course all our volunteers. All our members were given a commemorative box and a crabapple tree to plant. Hopefully we will be able to have an annual 'whose tree is the tallest' competition!!!!
I'll be uploading photos over the weekend 📸
20th December 2019 – M&S Bag Packing
We were kindly invited to help pack bags on the busiest shopping day of the year! M&S helped us raise over £500 which is brilliant. Thank you to everyone who came and helped out.
23rd November 2019 – Christmas Fayre
The Christmas fayre went exceedingly well this year – the atmosphere was fantastic and we raised £510 for club! Thank you to everyone who had stalls, helped behind the scenes and of course those who came along to support us. See you next year!
4th March – Cake sale in aid of BLISS
We held a cake sale to help raise money for BLISS baby charity. We raised £35 which will go towards helping babies who are born poorly/premature. As many of you may know one of our long standing volunteers has worked as a Neonatal Intensive Care nurse for well over 12 years. The NICU is a place where the majority of the public have never, and will never experience. They care for the smallest and most fragile of patients and their families. BLISS exists to give every baby born premature or sick in the UK the best chance of survival and quality of life. We champion their right to receive the best care by supporting families, campaigning for change and supporting professionals, and enabling life-changing research.
25th March 2018 – Easter Egg Hunt!
We took advantage of the dry weather and had an Easter Egg hunt in our grounds. Thank you to everyone who took part and HUGE thank you to staff at Towergate Insurance who kindly donated Easter Eggs for all our members.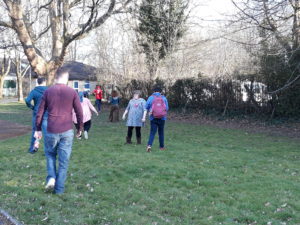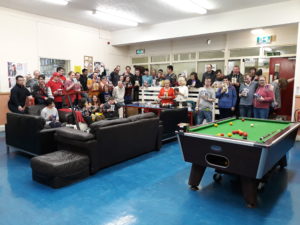 16th December 2017 – Christmas Party!
We had a fantastic end of term party with wonderful food (thanks to P&R Hopkins butchers in Rhiwbina) and great music (thanks to the Ukuele Wolves). Everyone must have been on their best behaviour this year as Father Christmas joined us and brought everyone a Christmas gift!
18th November 2017 – Christmas Fayre
Our Christmas fayre went incredibly well with over £450 raised! We had 15 stall holders with a huge range of fantastic items for sale and a fabulous raffle. Thank you to everyone who came and supported us, we truly appreciate it.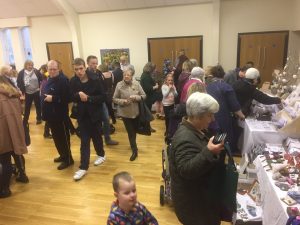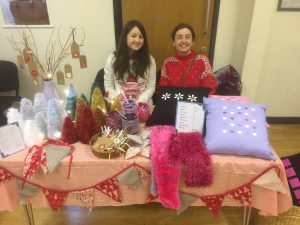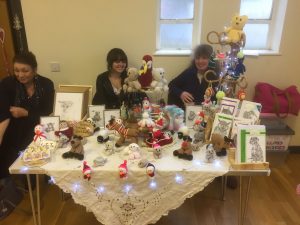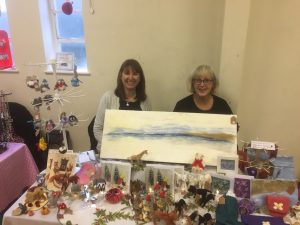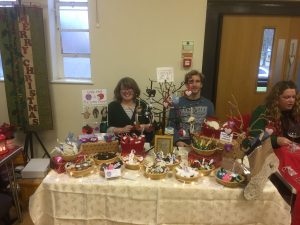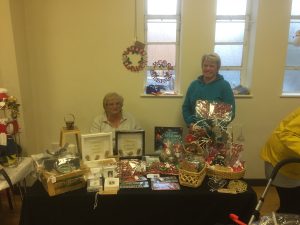 1st October 2017 – Macmillan Cake Sale
Our cake sale to support Macmillan Cancer Care raised £30! Thanks to everyone who bought cakes.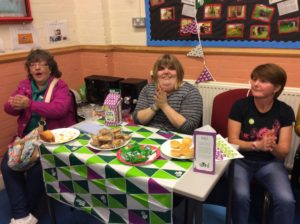 24th September 2017 – Ukulele Wolves
We were lucky to have the Ukulele Wolves in to play for us! The band were fantastic and our members got very involved, both singing and dancing. Click on the video clip below to see!
14th June 2017 – Pub Quiz
Our first pub quiz went with a bang! We had several teams join in and it was fantastic to see some of our members as well. A big thank you to the Butchers Pub for letting us take over part for the pub and for the prize. Congratulations to Mr and Mrs Davies who won!!! Hopefully we will do another quiz soon and hope to see even more teams join us.
3rd June 2017 – Swishing Party!
Our swishing party was a huge success and we raised £250! Thank you to everyone who came along and I hope you got yourselves some nice outfits (photos to come).
28th May 2017 – Fundraising
Steve Davies ran his Edinburgh marathon in 5:40:18! Congratulations to Steve and look forward to seeing the photos.
21st May 2017 – Classic Car Show
Several members from club went to this years the Classic Car Show held by the South Wales Classic Car Club. We had a fantastic time as shown by these photos!
29th March 2017
We had a fabulous night at the Fashion Show at the Three Salmons in Usk. A big thank you to the staff from The Copper Tree for raising over £1000 for club! Two of our members were models and did a wonderful job.
8th March 2017
Several of our members went out for their 'Blind Date' at The Butchers pub in Rhiwbina! We had a couple of Blind Date episodes at club and the lucky couples were treated to a candlelight meal for two and of course some excellent company 
5th March 2017
Cardiff Sub Aqua club came to our club and brought with them loads of fun games, fantastic arts and crafts as well as some of their equipment which they let us try on for size! Congratulations to Emma and Jason who won prizes for their wonderful marine crafts. Thank you so much to the Sub Aqua team.
For more photos please see our gallery page.
18th December 2016
We had our Christmas party on the last date of club and it was a huge success. Sam and Andrew provided a wonderful disco and Father Christmas popped along with gifts for everyone!
19th November 2016
We held our annual Christmas Fayre at Christ the King Parish Hall on Saturday 19th November. The turnout was brilliant and it was wonderful to see some of our families supporting us. Thank you to everyone who helped out on the day and well done to Sue Thomas (Whitchurch Pottery) who won the Christmas Cake! Look forward to seeing you all next year.
9th October 2016
We held a cake sale to raise money for Macmillan Cancer Care on Sunday 9th October at club. We raised £63.85!!! Big thank you to my helper, Hannah and to everyone who donated cakes (& then ate them).
July 2016
Our final club of the summer went out with a bang! Charlie organised a fantastic party for our members and their families with food, dancing and a raffle.
A friend had a wonderful fundraising Italian meal for us in Chepstow. There was gorgeous food, a fantastic raffle and some marvellous music.
We held a table top sale at Christ the King Parish hall, Llanshen on Saturday 2nd July. Whilst there weren't many able to attend we raised £250! Thanks to all who came and supported us.
Christmas 2014
We held our first Christmas Fayre on at Howardian Youth Centre, everyone who attended had a great time. Thanks to everyone who came to support us.